Welcome
We're glad you found us.
Here at SSD we believe that dance is more than just learning steps and
putting to music. Our aim is to nurture our students in the art form of dance, to give them the tools to perform, teach and believe in themselves, and to do this we do more than just teach. Our students are offered many opportunities outside the studio to better their knowledge and understanding of the wider dance and arts community, including trips to Live Theatre, Dance Events, Training Programs, Workshops, Masterclasses and of course taking part in Performances.
Our dedicated staff have a real passion for Dance and Theatre and always put the students at the heart of their planning and delivery of classes.
 Miss Sammy - BA(hons)
Miss Sammy started dancing locally in Southampton at the age of 5, and trained in Classical Ballet, Modern Theatre Dance, Tap, Jazz and Contemporary. In 2009 she graduated from the University of Winchester with a Degree in Dance and Education Studies. Whilst working as a teaching assistant in her dance school, Sammy successfully auditioned for an entertainment position at Sand Bay leisure Park. In November 2012, Sammy started classes in Woolston, and grew the establishment into the school you see today.
Miss Sammy has high aims for the future and is continuing her training with the ISTD to develop her qualifications, knowledge and understanding as a teacher, and push towards training as an examiner for the Classical Ballet Faculty.
Miss Milly
Miss Milly started dancing locally aged 3, training in Classical Ballet, Moder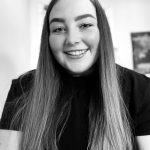 n Theatre Dance and Tap Dance. She currently holds all ISTD graded examinations across all 3 genres and a GCSE in Dance. Milly began assisting at SSD in 2016, alongside her work in a primary school. Milly loves working with our students 'I love that we are all like one big family, and always support each other in whatever opportunity we get'. Milly assists with so much more than classes, and we really couldn't survive without her.